Michael Jackson's daughter, Paris, who was just 11 when the King of Pop died has given her first ever interview, revealing her admiration for her father and criticises Justin Bieber for having a negative influence on his young fans.
The 15-year-old told Event magazine: "I have lots of memories of my father. He was incredible. We all loved him to death. He would try to educate us as much as he could and was always looking out for us. He was very protective."
Paris goes on to explain why Michael always had her and her brothers Prince, now 16, and Blanket, now 11 wear face masks while out in public.
"He didn't want anyone to see what we looked like. That way we could have what he didn't, which was a normal childhood," she explained.
She plans to pay tribute to her father by having the words of a loving note he wrote her tattooed on her wrist when she is old enough, as well as a tribute to her grandmother Katherine Jackson, her legal guardian.
Paris said: "I want to get it tattooed on my left wrist and my grandma's name tattooed on my right wrist when I am old enough."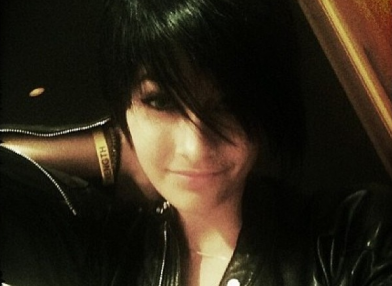 Paris also criticised Justin Bieber for having a negative influence on his young fans after he hit headlines for reportedly smoking marijuana.
she said: "I don't think Justin should do something where he would get caught, so that his young fans aren't influenced."
Jackson, who lives in the same complex in LA as the Canadian star, said Bieber had a responsibility to his 37 million adoring followers on Twitter.
"Young girls on Twitter were cutting themselves, self-harming to get his attention to get him to stop," she said.
"Imagine when those little girls are adults and they have kids and they ask, 'Oh mum, where did you get those scars?' How do they respond? 'When I was 12 my favourite singer smoked marijuana.' I think it's very irresponsible of him to do that."