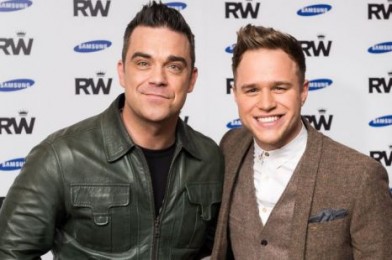 Robbie Williams, who will be touring with Olly Murs, has joked about plans to put on a live sex show during the set.
The 39-year-old singer told the Sun that he is practising but his tactics don't seem very effective.
He said: "I plan to do a lot of live sex on stage and I am practising by having a lot of un-live sex, but it didn't work out very well.
"There is lots of me singing my songs and live sex.
"I can promise you nudity and the sex will be with myself.
But he was clear on one thing: "I am not having sex with Olly… I might do if it sells more tickets." He added.