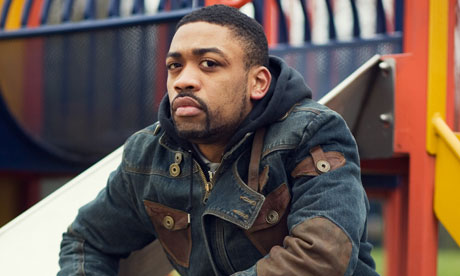 Following his massively successful performance at last year's event, Grime superstar Wiley is set to return to Sundown Festival's Main Stage on Sunday 1 September.
The British Grime, Hip Hop, Rap, Garage and Electronica pioneer is one of the few current artistes to successfully straddle both the commercial mainstream – with hits like Wearing My Rolex, Never Be Your Woman and the UK Singles Chart #1 hit Heatwave – and the UK's thriving Underground scene, having risen through the ranks as a top MC and maintained his appeal with Grime clubbers.
Wiley first began MC-ing over garage and jungle tracks for pirate radio stations, before becoming one part of several 'crews', including Pay As U Go who scored a hit in 2002 with Champagne Dance. He later formed the Roll Deep collective, along with the likes of Dizzee Rascal and Tinchy Stryder, when they moved away from the accepted UK Garage sound towards a new sound of 'dirtier beats' which would later become termed as Grime.
With his own record label, Wiley is said to have played a major role in the early careers of several of today's stars, including Dizzee, Tinchy and Chipmunk.
Wiley's ninth studio album, The Ascent, was released on Monday of this week, with both singlesReload and Can You Hear Me? already Top Ten hits in the UK Singles Chart. Heatwave is also included on the album.
Wiley is in addition to the previously announced performances, with the Saturday Main Stage line-up, confirmed so far, now comprising, Example, Rita Ora, DJ Fresh, James Arthur, Jaguar Skills, Angel and Little Nikki, with Rinse FM's Saturday Stage 2 including sets from Skepta, Redlight, High Contrast, Zinc, Friction and Huxley, with Color hosting the campers-only after-show Warehouse party.
Sunday's Main Stage line-up confirmed so far now includes Jessie J, JLS, Wiley, Union J, Amelia Lily and Tich, with Hospitality's Stage 2 Sunday line-up boasts sets by Netsky, Danny Byrd, Nu:Logic, S.P.Y, Fred V & Grafix and Metrik, with gifted lyricists Wrec, Dynamite, SP:MC and Texas all providing additional MC vocals, ahead of the Hed Kandi after-show closing party, for campers, in the Warehouse.
The 'Circus Opening Party' on the indoor Warehouse stage – again accessible only with camping tickets – will see Doctor P, Funtcase, Cookie Monsta, Brown & Gammon, Roksonix and Krafty kicking off the weekend on Friday 30 August.
Sundown Festival spokesperson, Dion Clements comments: "Wiley is an outstanding talent and smashed the show at Sundown last year. Respected in both the underground and mainstream markets, Wiley has carved a route which few other artists have been able to master. A great addition to this year's line-up, the Godfather of Grime returns to Sundown"
Tickets are on sale now for Sundown Festival, which will take place at the Norfolk Showground on Saturday 31 August & Sunday 1 September. For more information, or to book tickets for the event, visit www.nationalboxoffice.co.uk, or call 0871 224 1112 / 1113