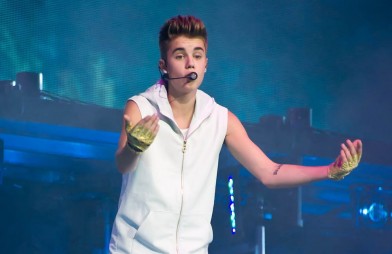 An Austrian nightclub has banned Justin Bieber after his security guards reportedly broke the cameras of fans who tried to take his picture.
The 19-year-old diva was partying at Passage club in Vienna over the weekend following his concert in the city when his heavies reportedly broke the cameras and of fans who tried to take a picture of the hearthrob.
It was also claimed that his security smashed up mobile phones too.
Club manager Joachim Bankel said: "Justin Bieber is no longer welcome here."