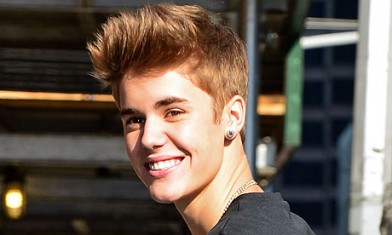 One of Justin Bieber's neighbours has claimed the Canadian singer attacked and threatened him during an argument at his LA mansion, police said.
Authorities were called to the scene just after 9am on Tuesday, said Steve Whitmore, spokesman for the Los Angeles County Sheriff's Department.
"There have been allegations made against Mr Bieber of battery and making threats," Whitmore said. It was unclear who called authorities, and whether there might have been previous problems between the 19-year-old singer and neighbours" Whitmore said.
Bieber's security team say that the neighbour "went nuclear" because Bieber's friends threw wild parties at the house while Justin was on tour.
But the unnamed neighbour told TMZ that the battery report was filed because the singer himself had been driving a Ferrari "unbelievably recklessly". He insists the partying at Justin's house was "no big deal" and didn't upset him, and admitted he was "smoking hot" when he went to reprimand his famous neighbour.
His story is said to be backed by "multiple neighbours".
A member of Justin's security told 3am Online: "The neighbour came onto Justin's property to complain to him, supposedly about parties while Justin was away and possibly other issues.
"They exchanged words and Justin went inside. Security spoke with the neighbour. The police were called but there was no physical altercation."
The singer told the neighbour to get off his property but did not have any physical contact with him, according to insiders, who claim he was escorted off Justin's land by his security team while the singer went back inside.