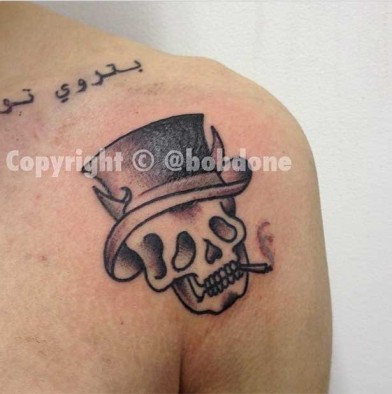 Yep,he's at it again. The gorgeous Zayn has added to his growing collection of tats with yet another one today.
Zayn took a trip to Brighton and couldn't resist popping in to Bob Done's studio, Magnum Opus to have the new tattoo done on his left shoulder.
The new inking is of a skull in a top hat, with horns, smoking what looks like a rolled up cigarette (the legal kind of course).
This adds to an impressive collection of body art, that includes a yin-yang symbol on his left wrist, a microphone on his right forearm, and his Zap tattoo, which is also on his right forearm.