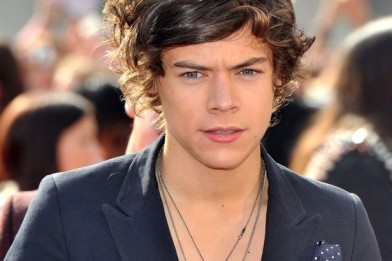 One Direction's Harry Styles allegedly invites up to a 12 girls to his hotel every night after the One Direction world tour, and band mate Niall Horan admits he is "unbeatable" on tour.
A source revealed to the Daily Star Harry – whose relationship with Taylor Swift ended in January – is "sex mad" and revealed the star is "out of control."
They said: "It's incredible, he seems to have at least three or four girls in his room every night.
"He's totally out of control. Harry is totally brazen about it. He spots a girl he likes at a gig or when he's out and about, goes right up to her and invites her to his hotel.
"He's sex mad – it's no wonder Taylor Swift couldn't keep up with him and things ended badly."
The source added: "After nearly every gig on the tour so far he's made sure there are loads of girls lined up at his hotel so he can take his pick.
"He's had up to a dozen waiting on a single night. They all seem overjoyed to be invited back."
Harry's band mate Niall Horan, 19, also told the paper that when it comes to getting a girl, no one can stop Harry.
The Irish hearthrob said: "Harry is just unbeatable. He never runs out of stamina! I've lost count of all the girls he's pulled on this tour.
"He sleeps most of the day then does the gig and stays up all night with pretty girls in his room. He's a total rock 'n' roller."