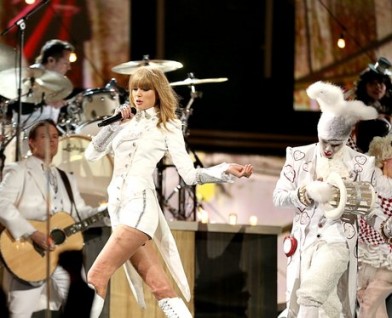 It seems Taylor Swift has admitted to writing I Knew You Were Trouble about her ex Harry Styles.
In an interview with Times Magazine discussing her performance at the BRITS, Taylor revealed: "You're balancing the analytical side of your brain, which is telling you where to go and how to go there, with the other side of your brain, which is saying 'Feel everything you're singing, and show it on your face.
"Feel everything exactly as you felt it when you wrote the song."
Taylor was then asked if she would 'die' if she had to sing a song she'd written about an ex-boyfriend in front of them.
Taylor went on to say: "Well, it's not hard to access that emotion when the person the song is about is standing by the side of the stage watching."
Well, there was only one ex-boyfriend in the same room as Taylor at the BRITS and we know who that was.