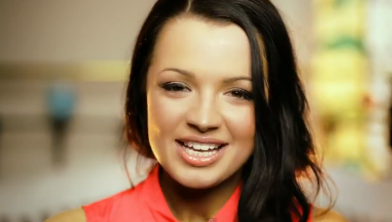 She's drop dead gorgeous, bubbly, rather talented and now with the release of her brand spanking new video to go with her debut single Dumb, destined for huge heights.
We've had our eye's on this girl for some time now. Ever since she caught the attention of a boy called Louis Tomlinson after she performed a cover of More Than This on her YouTube channel.
Dumb is a rather brilliant pop number and given the subject matter of breakups, very up-lifting, (Taylor Swift's Trouble springs to mind). You know the sort? songs that the lyrics would have you in tears if it wasn't for such a happy catchy tune.
Here's hoping she keeps to her word and talks to us this summer. Here's a reminder Titch! x

Watch the video below and let us know what you think in the comments:
[youtube_video id="J9XRfIILptE"]