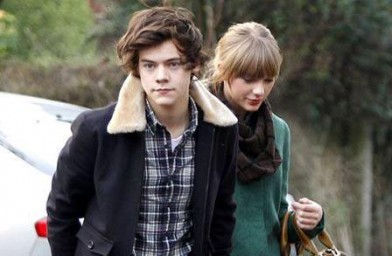 Harry Styles wants all footage of Taylor Swift removed from the upcoming One Direction film, it has been reported.
Taylor, 22, was set to appear in the movie, but Harry is reportedly angry at his ex for publicly blaming him for the break-up.Her cheeky performance at the Brits probably didn't help. Harry every trace of her out of his life.
A source told Life and Style: "During their relationship producers shot Taylor and Harry in Los Angeles and New York City but Harry has ordered that none of it makes the cut. He wants nothing more to do with Taylor, she was a fling and they're done."
The movie – due to be released in August – will show the group's meteoric rise to global stardom, their backstage antics and life on the road.
Earlier this month, it was reported Swift, 23, dumped Styles, 19, in January because she felt he was looking at "every other girl" while they were together.