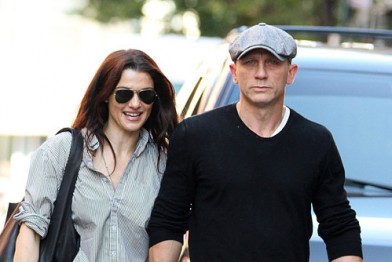 An onlooker felt the wrath of Bond when Daniel Craig was grocery shopping with his wife Rachel Weisz in New York. The fan took a snap of the couple on their phone, sending the 007 actor into a fury.
Daniel screamed, "Is watching me food shopping with my wife really all that interesting to you?". He then snatched the phone off the shocked fan.
An eye witness told the Daily Star: "Daniel was really angry, and it looked at one point like he might even destroy the phone.
"But Rachel was much more calm, and quickly stepped in to give the guy a stern but polite lecture on privacy. She really defused the situation, which could have got out of hand."
Rachel was able to calm her raging husband and even managed to convince the fan to delete the snapshot and even offer Daniel an apology.