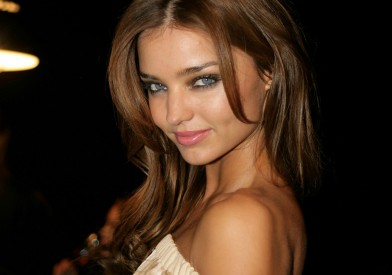 Australian supermodel Miranda Kerr is in fine health despite a car crash, a spokeswoman for the model said on Wednesday after being involved in a car crash on Monday.
The 29-year-old Australian supermodel was photographed in Los Angeles wearing a neck brace after the car in which she was a passenger was hit by another vehicle from behind.
"Miranda was rear-ended, but is totally fine," Kerr's spokeswoman said in a statement.
"She is in a lot of pain but really, we are just glad that it was not more serious."
Kerr married British actor Orlando Bloom in 2010. She gave birth to the couple's first child, a boy, in 2011.