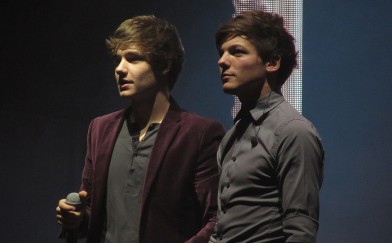 One Direction's Liam Payne and Louis Tomlinson have admitted their 'perfect day' would be in their hometowns and old friends and family.
The boys were asked by The Sunday Life to describe his perfect day and Louis said: "I'd like to go back home and do the kind of things I used to do before the band. I'd go and have a kick around with my friend Stan and my other friends from school.
"I'd spend some time with my family and have dinner at my grandma's house and then have the evening to chill out with my girlfriend."
Nice to see Louise included his long-term girlfriend Eleanor Calder in his perfect day.
The Doncaster lad wasn't the only one to be feeling a little homesick.
Liam Payne said: "I miss my home town a lot. We were kind of pulled out of home after 'The X Factor' and we didn't realise that we may not be going back. We've hardly been back at all and I do miss Wolverhampton … I really like going into the town centre and shopping and doing things like sitting on the sofa watching Friends. I'd even like to go back to school for a day."