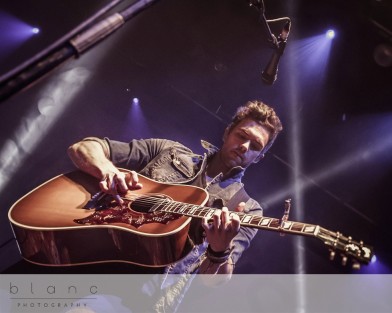 As the sleet and snow began to cause major chaos on the roads, you'd be forgiven for thinking they would be playing to an empty venue. However, turning up on Sunday night saw a huge queue of shivering fans meandering round the UEA. This is how far Lawson have come in just a couple of years.
Having enjoyed huge chart success in 2012 with three top ten singles as well as supporting The Wanted on their recent Arena tour, nothing would have kept the sell out crowd from seeing their idols, frontman Andy Brown, drummer Adam Pitts, guitarist Joel Peat and bassist Ryan Fletcher in the flesh.
Support bands Room 94 and Mike Dignam both put on amazing performances that would have craved encores had they been headlining.
As temperatures dropped below freezing outside, things began to heat up inside the UEA with defeaning screams as Lawson took to the stage opening with Everywhere You Go. They followed with tracks such as Gone, Taking Over Me, Learn to Love Again.
Lawson's guitar-driven tracks had the hordes of teens and surprisingly, the more mature fans screaming for more. After leaving the stage the boys came back and broke into a cover of Swedish House Mafia's Don't You Worry Child, sending the crowd into a frenzy.
The encore saw frontman Andy performing a solo with the acoustic tear-jerker The Girl I knew. His smooth yet powerful vocals were mesmerising, leaving no doubt about his versatilily as a singer and a song-writer.
This was Lawson's fourth consecutive tour in the last 18 months, after the previous three sold out completely.
Lawson have worked very hard to be taken seriously. What this tour has proven is that Lawson are in no way a boy-band but a very talented band.
View the White on Blanc website for the exclusive images!
Heres a little teaser….