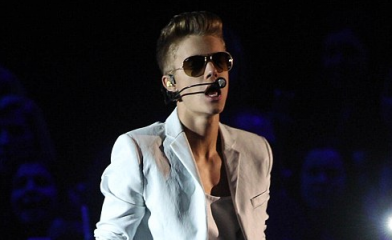 Justin Bieber had trouble breathing during his show at London's O2 arena tonight and according to fans in the crowd, the 19-year-old collapsed onstage.
Bieber told the crowd that he wasn't feeling well and went backstage for a short while to get looked at by a doctor. He returned to the stage about 10 minutes later and finished the show against the doctor's adivise.
A spokesperson said: "He got oxygen from emergency personnel.  He insisted on finishing the show. He is on the way to the hospital right now."
Video footage from the scene showed Bieber's manager, Scooter Braun, telling the crowd that the 19-year-old had been feeling "very low of breath".
He said: "He's backstage with the doctor", adding the singer had been complaining throughout the show about the problem.
The singer was treated with oxygen backstage and was advised to go straight to hospital – but insisted on finishing the last four songs first.
[youtube_video id="2ee5JOoi_pQ"]
UPDATE: 12.40pm
Good news as Justin seems to be in good spirits at the hospital.