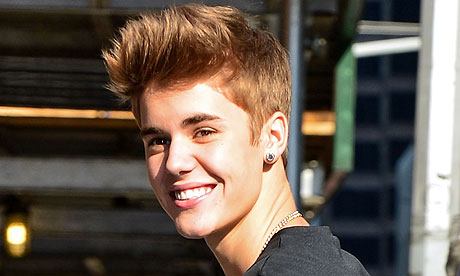 Justin Bieber is already having a tough week in with collapsing on stage at his concert at the London O2 Arena last night and having a ruined birthday party earlier this week.
Although it seems Justin finally let his frustration get the best of him by lashing out at a paparazzi today outside his hotel.
In the captured footage of the incident Justin weaves his way through shouting paparazzi to his vehicle and gets it. Seconds later Bieber swigs open the door and shouts "What did you say? What did you say?" throwing himself towards the abusive pap while his team drag him back into the vehicle.
The photographer was rumoured to say to Bieber "f**k off back to America", "f**king little moron" Justin obviously couldn't ignore the insults and tired to bite back.
A photograper for 5 News who witnessed the incident explained it as "an angry outburst". Adding "He deliberately went out of his way to shove the photographer. The photographer shouted back at him as Bieber got into his car "Bieber then decided to get back out of the car and slapped his camera out of the way."
Justin then took to twitter to express his feelings about the situation with his fans
"@justinbieber: Ahhhhh! Rough morning. Trying to feel better for this show tonight but let the paps get the best of me.."
"@justinbieber: Sometimes when people r shoving cameras in your face all day and yelling the worst thing possible at u…well I'm human. Rough week"
"'@justinbieber: Not gonna let them get the best of me again. Gonna get focused on this show tonight. Adrenaline is high now. Gonna put it on the stage"
What do you guys think? Was he right to lash back at the photographer?