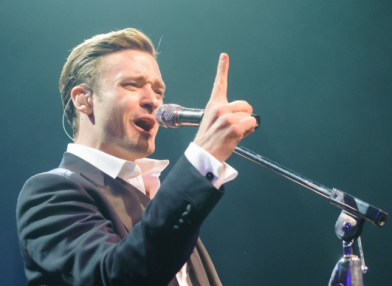 He's been away from the music scene for almost three years and it's been over six years since a new album. so what has Justin Timberlake been doing?
The 'N Sync band member released his last album FutureSex/LoveSounds in 2006 and follows with a worldwide tour where Timberlake announced a musical hiatus once finished. He took time out to concentrate on his acting career, and that proved to be a huge success with Justin scoring the role of Napster creator Sean Parker in 2010's The Social Network. Timberlake also landed roles in Friends With Benefits, and the voice of Boo-Boo Bear in Yogi Bear In-Time.
And then there's the marriage to the utterly stunning Jessica Biel. They married in October last year and since their lavish nuptials Justin and Jessica have barely been apart.
The news of Timberlake's return to music excited many earlier this month. The new album The 20/20 Expierence, to be released on 18th March features Mirrors – which has bagged him his second solo number one in the UK. The album also includes his comeback single comeback single Suit & Tie, a collaboration with Jay Z.
Justin Timberlake is officially back and he's released the artwork for The 20/20 Experience, as well as it's full track listing.
Track list
Pusher Love Girl
Suit & Tie (featuring Jay-Z)
Don't Hold the Wall
Strawberry Bubblegum
Tunnel Vision
Spaceship Coupe
That Girl
Let the Groove Get In
Mirrors
Blue Ocean Roar
Are you going to be adding it to your playlist?