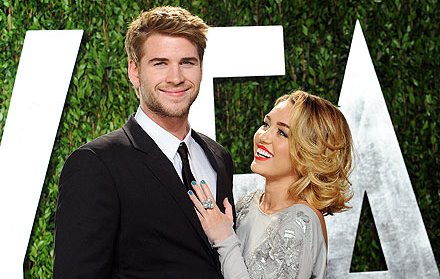 Cyrus took to Twitter today to slam down rumours that her and Australian actor boyfriend Liam Hemsworth have called off their wedding to one another.
Miley and Liam have been seen partying separately in the last couple of months sparking rumours of a potential separation. The pair then reunited and went on a romantic vacation together this month.
Miley took to twitter tonight to finally set the record straight saying: " I am so sick of La. And sick of the lies that come with it. I didn't call off my wedding. Taking a break from social media. #draining"
Although reports have said that work has put strain on their relationship it looks like Miley has torn down any rumours that her and Liam are heading for a breakup.