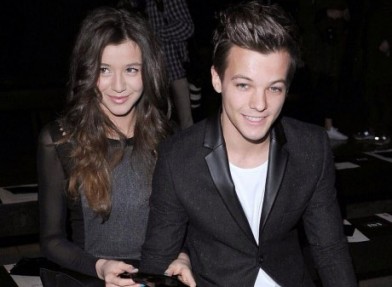 One Direction's Louis Tomlinson has built a £15,000 panic room in his £2.5 million Hertfordshire mansion after after jealous fans sent death threats to his girlfriend Eleanor Calder.
The 1D star follows bandmate Zayn Malik, 20, who also has a panic room in his £2 million north London property.
A source told The Sun newspaper: "Louis loves the fans and isn't overwhelmed with paranoia. He's just a realist about the dangers of being in the spotlight.
"One Direction followers are notorious for tracking the lads down, so that's made him a bit cautious. This is just something that makes him feel safe."
Louis' girlfriend was previously targeted by trolls on Twitter, who sent the brunette beauty photographs of the singer's ex-girlfriend Hannah Walker before he lashed out at the comments made.
He wrote on Twitter at the time: "I'm reading some horrible tweets – very p***** off!"