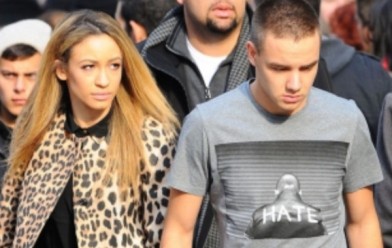 Liam Payne has slammed rumours that he wants to leave One Direction to spend time with his girlfriend Danielle Peazer.
The Daily Star claimed on Sunday that the "love-sick" singer is "set to quit" his wildly successful band "because he can't stand being away from his girlfriend," Danielle Peazer.
The paper quoted Liam as saying: "I can't stand being away from Danielle. If it's between the band and her, I'll choose her."
A source also told the publication the singer gets homesick, and his relationship with Danielle is the deal-breaker
The insider said: "They split up in the first place because they were apart for so long when he was on tour.
"So Liam is terrified the same problems will creep in when the real hard slog of touring the world starts again soon.
"He wants Danielle with him but the other lads and the record company think they should be concentrating on work."
However, Liam insists he's not going anywhere and took to Twitter to deny the rumour.
"Thought I'd let you know this latest story is bullsh*t,"
"I love you guys so much," he added. "I love this band they're my best mates I ain't goin now werrr." He added.