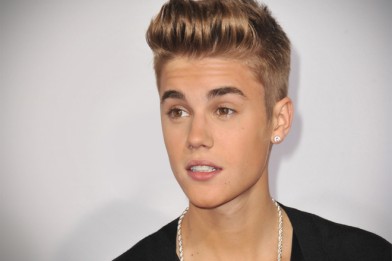 Justin Bieber has announced his circus themed 19th birthday as the "worst birthday" when celebrations were cut short after staff at the Cirque du Soir club smelt marijuana when his party entered the venue.
The Canadian singer had reportedly forked out £10,000 for a circus themed bash in London and invited 20 friends to join him in the capital but his 19th birthday party had to be cut short after the star's entourage clashed with security staff at the Cirque du Soir club, according to E!News.
He had been looking forward to a night out with Will Smith's son Jaden and Ella-Paige Roberts Clarke – who is rumoured to be his latest girlfriend.
He had tweeted before hand saying: "Gonna be fun tonight. Thanks to everyone for all the birthday wishes. 19!"
However he later posted: "Worst birthday."
The Canadian star was only in the popular night club for just five minutes before being asked to leave along with his entourage. They were later seen heading off to McDonald's before returning to The LanghamHotel, where he is staying during his time in the UK.
A statement from the Cirque du Soir club said: "Justin Bieber celebrated his birthday in Cirque du Soir with his new flame, British singer and model Ella-Paige Roberts Clarke, when arriving at the club the complete Bieber camp smelled very heavy of weed.
"A confrontation happened with the entourage and security and then everyone from the Bieber crew left."
A source close Justin told the Mirror: "Justin was hoping for a really fun night, he is on tour in England and he loves it here.
"Unfortunately, it didn't go quite as planned for him which was upsetting."