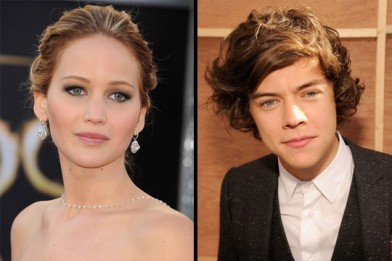 Harry Styles has reportedly become smitten with Oscar-winning actress Jennifer Lawrence. The One Direction heartthrob apparently fell for after watching her collect the Best Actress Oscar at the Academy Awards last Sunday, and is now "begging" mutual friends to introduce them.
A close friend of Harry's told the Daily Star newspaper: "He fell in love with Jennifer after watching her speech at the Oscars. Harry likes goofy girls and thinks it's hilarious that she fell over as she went to accept her award for Best Actress.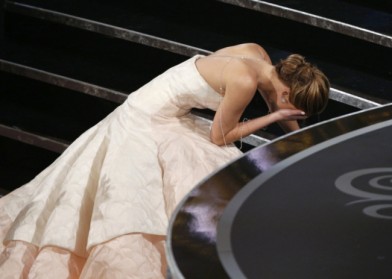 "And obviously, like most men, he thinks she's drop-dead gorgeous. He's been begging mutual friends who know Jen to put the word out for him so they can hook up next time they're in the same city.
"Harry is quietly confident because he normally gets whichever girl he sets his sights on."