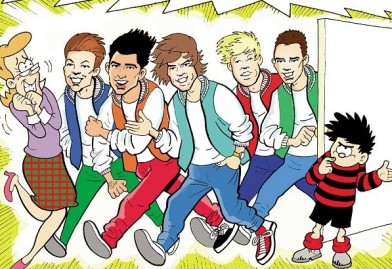 The Beano comic have given Louis Tomlinson, Zayn Malick, Harry Styles, Niall Horan and Liam Payne a cartoon strip for a special edition to celebrate the 25th anniversary of Red Nose Day.

Speaking about their cartoon role, One Direction said, "were so excited when BeanoMAX wanted to feature us in their special Red Nose Day issue."
"We've grown up with The Beano so to appear with Dennis and Gnasher themselves is incredible!"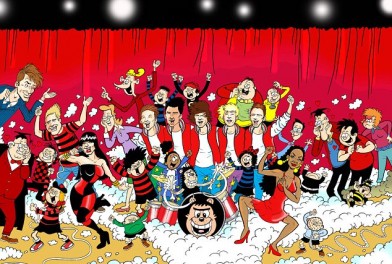 One Direction will feature in the monthly spin-off of BeanoMAX with the story of the boys on a mission to record a charity single in time for Red Nose Day on March 15th, with a little help from the classic Beano characters including Minnie The Minx, The Bash Street Kids and Roger The Dodger.
David Tennant, Jessie J and Olly Murs have also been sketched by Beano illustrators in the weekly edition that has been guest-edited by comedian Harry Hill.
The Beano weekly's Comic Relief special comes out on March 6.