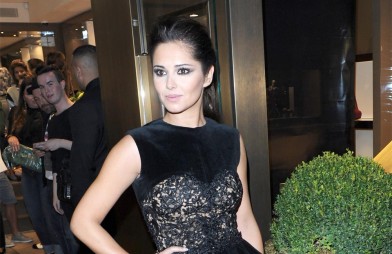 Cheryl Cole is concerned she may have developed Tourette's Syndrome because she can't stop swearing or cursing.
She tweeted in jest: "Question! Can you develop turrets at age 29?? Have had a few involuntary outbursts lately?!!!"
The Girls Aloud tour kicked off in her home city Newcastle last week and this could be the cause of her several outbursts according to one fan. The follower replied: "It's being back home with us crazy Geordies."
Cheryl then tweeted back: "Maybe that's it!!''
Cheryl is no stranger to verbal outbursts. In her autobiography Cheryl: My Story she confessed to sending a foul-mouthed text to Simon Cowell after she was axed from the US X Factor.
Cheryl was furious that he had got an executive to break the news instead of doing it in person.
So she messaged him: "F*** you. F*** Britain's Got Talent. F*** the orange and purple outfit. F*** big hair. F*** the UK X Factor. F*** you all.''