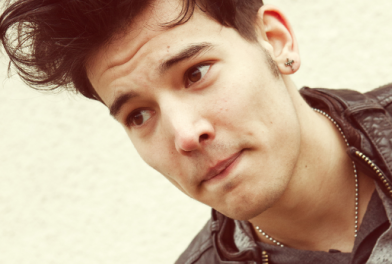 We sit in a hotel bar in North London, on a Sunday, waiting for our guest to arrive. But this is not just any old Sunday, this is League Cup Final day between Bradford and Swansea, and the person we wait for is a rather dashing young Bradford lad called Anthony Riach.
The fact that Ant has taken time out of his day to chat  with us when his beloved Bradford City play the biggest game in their recent history just down the road, speaks volumes about the type of person we are about to discover.
He attended Tong High School in his home city of Bradford.  As a performing arts student he was given the opportunity to appear in many productions.  One of those productions was 'Lost Souls'. An eight minute performance, which saw the school compete for Rock Challenge, an anti-drug and crime-prevention initiative that takes the form of a friendly performing arts competition for schools and colleges across the UK.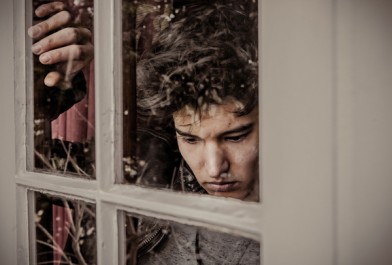 The performance made it to the semi-finals where they came third. Anthony recalls the role with great pride: "I enjoyed doing that, we won in Bradford, and then we travelled to Grimsby. We made it to the semis, we didn't get through to the finals but we did all right."
He added "I actually learnt that piece in three weeks, I stepped in for somebody. It was put together in eight months and I did it in three weeks. It was crazy, it was mad".
For Anthony, acting at school was just for fun: "Back in school it was never serious, I did a lot of theatre, and I performed at the Alhambra Theatre which is the biggest in Bradford to play. I guess back then I realised I enjoyed doing it".
As friends careers began to take off and Anthony himself received job offers, he realised it was something he really enjoyed and wanted to make a career out of.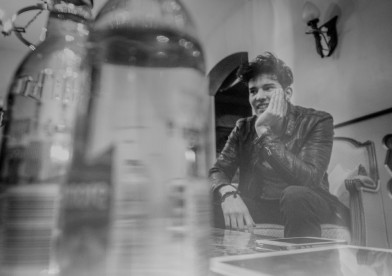 "People around me were doing different things in the industry and people started offering me jobs and I was getting paid for things I enjoyed doing.  And that was the point when I thought, wait a minute; I can take this seriously, move out and go for it"
Anthony finally made the big move to London just over a month ago to pursue an acting career. "I don't really know my way around yet. I got an Oyster card (London public transport card), I never use the tube but thought I'd better just in case and I'm not a part of London until I've got an Oyster card"
The move already seems to be paying off. Anthony is busy working on various different projects, including modelling for catalogues and high street brands. Although they may not all be acting jobs, Anthony likes to keep busy.
"I'm pretty much booked up until July. It's not the route I'm taking but I just want to keep working. I have people who follow what I do and I like to give them something to follow".
Offers for acting roles have been made and although many have been turned down there is one to look out for soon. "I'll be filming a pilot in LA in the summer, I can't say much about it because it's bigger than me but hopefully it'll kick off and you'll get to see something".
Anthony has made it no secret, expressing on Twitter that he wants to start up his own charity, but what inspired him?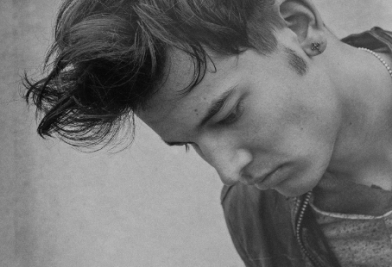 He said, "I have always been a fan of charities and try to give to charity everyday, I watched a film called 'Savages' where a man did a lot of work for charity and I want to do that in real life and teach kids".
He added, "I know a few people that have been to places like Ghana and they've come back and they've said they have learnt more there than they have anywhere"
"I would also love to be able to go to other countries and help out.  There's only so much joy and satisfaction of putting pennies in a jar when you could go out and help out in countries that need it, where as if you go out and get involved hands on you get a satisfaction".
He also feels that the experience would help him find himself as an actor, "When your an actor you study people, that's' your job. The better you know how people are the better you can portray them in a film".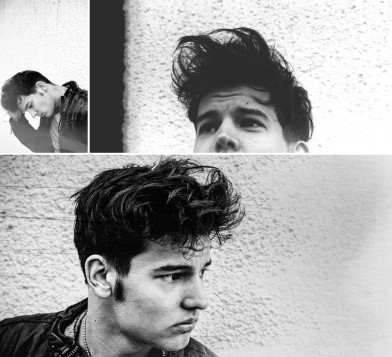 He added, "These people who are in places like Ghana, that's real life for them and we don't have a clue about it. We're spoon fed and I'd like to make a change".
When it comes to inspirations, we were not surprised by his choices, "I'm not a crazy fan of his films, I just like him as a person. He's a real individual, slightly off the wall. Heath Ledger was the same, he's huge for me. He did his big films but he always kept it real".
He continued, "I want stay real, I don't really want to be a product. It's easy to fall into that category. Johny Depp and Heath Ledger did when they were younger".  I want to take the different route and keep it real and do what I want to do".
He laughs: "I've been in the same venue as Johnny Depp and I did fangirl just a little bit. Robert De Niro too, I waited in the lobby of the Trump Hotel in New York for an hour for him to come down. I proper fangirled".
We asked Anthony about his musical tastes and whether he would consider a career in music. "I can listen to John Mayer – In Your Atmosphere over and over again. I'm a fan of guitars; I play a bit of guitar. Especially if there a solo in the song"
"I did some singing in school productions and have recorded before. It comes with the job, singing in performances. I don't think my voice is good enough to make it as a solo act but I enjoy writing songs. I write a lot of stuff."
We then asked him if he'd put the songs up on YouTube when they are ready, he replied, "Yeah could do, that would be really cool".  Here's hoping.
Anthony also spends a lot of time doing several different Art works, including Graffiti in which I managed to catch some of his handy work on a livestream.
"I like to be creative, I enjoy expressing myself and I enjoy my own company.  So I can sit down on my own and write or paint and go crazy. I've always been into art."
He only does it for fun with his friends, but we have to say he's pretty impressive. The wall in question consists of a take on Johnny Depp from Pirates of the Caribbean, Heath Ledger as Joker and Batman.
With so much creativity, and many paths Anthony can take. We asked how he stays focused on his career path.
"All the other stuff is just for fun and I want to keep it that way, being in front of a camera all day for work then starts to feel like work. I want to keep everything else as a hobby so it doesn't turn into work".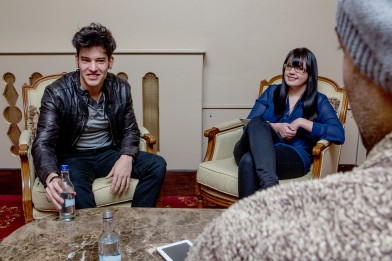 We questioned Anthony about what type of roles he would like to do in the future. "I want to be able to write my own stuff and eventually direct it, in the mean time the stuff I will be doing will be targeted at my age and a bit younger".
"It's an art you take your time with it and you put all your heart in it, that's what I want to do. Not for the money or the fame".
Anthony has the looks, the talent and probably most importantly, the determination to succeed in a tough and fickle industry. He has a big heart, big ideas and works hard to achieve his goals. Keep your eyes peeled, you'll most likely see this lad from Bradford on the big screen very soon.
And for those who don't know how the football game ended. Bradford lost.
Check out the full gallery of images from the Blanc Photography shoot with Anthony Riach HERE