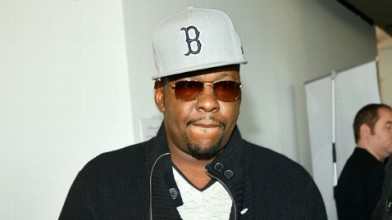 Bobby Brown has been sentenced to 55 days in prison and four years of probation for drink-driving after he pleaded no contest to driving under the influence (DUI) and to driving on a suspended licence following his arrest in October 2012.
On the second count, he was placed on 36 months of summary probation, ordered to pay a $300 fine plus penalty assessment and install an ignition interlock device – an alcohol breathalyser that prohibits the driver from starting the car if they are above the limit.
He was on probation after another drink-driving incident at the time.
The singer and ex-husband of Whitney Houston will be required to undertake an 18-month alcohol rehab programme.
Brown was not in court on Tuesday when his attorney entered his plea and must report to jail on 20 March.
He must also attend three AA meetings per week before that date.