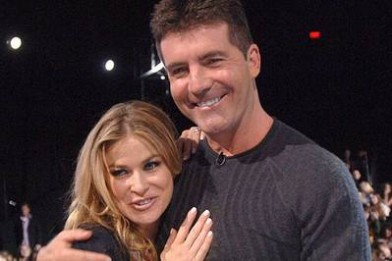 Music mogul Simon Cowell has admitted he's no longer dating Carmen Electra… and is keen to find a new British girlfriend.
Speaking to the Sunday People, he said: "I'm now a single man. We spent time together and she is so much fun. But I'd like to find a girlfriend.
"I do particularly like British women but I haven't got my eye on anyone."
Simon admitted his hectic schedule, looking after his £230 million business empire, was to blame for his lack of a long-term relationship.
He added: "I'm lucky that I have a lot of good people around me. That's very important, especially when you do what I do.
"I'm happy but I would like a girlfriend."
He also revealed plans to move back to Britain "at some point", admitting he can't see himself living in the US "forever".
Simon continued: "I love my time in Britain, so I always look forward to being here and it's where I feel like home.
"I'm actually quite British really. my mum would love me to live here full time again.