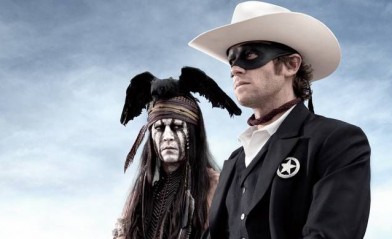 Last year was a fantastic year for the movie industry, so what have we got in store for this year that can come close to the fantastic productions of 2012?
This year will be a big year for more sequels with some of the most successful films such as Scary Move 5, Iron Man 3, The Hangover part 3, Fast and Furious 6, Paranormal Activity 5 and The Hunger Games: Catching Fire all lined up for more. Then there are some inevitable blockbusters from some of our favourite actors and actresses.
Johnny Depp is staring in 'Lone Ranger' as Tonto, a native American warrior an action film where Johnny Depp and Armie Hammer two unlikely hero's work together and fight against greed and corruption. Helena Bonham Carter is also part of the cast., which is no great shock as her and Johnny Depp are stars of most of the same productions. What do you think do they work well together? We think so.
Another highly anticipated film set for release on 30th August is the One Direction 3D Concert Movie. Screams heard across the world are waiting for the film and the premieres. The movie is all about the boys lives and the world tour their currently on, including a scene that was shot in the toilet. Are we all thinking the same thing? Naked Harry. We're not sure we are likely to be that lucky but fingers crossed ladies.
Robert Pattinson the mega star from the international success of The Twilight Saga is in a new film called The Rover and currently filming in Australia where they're has been photographs released of him topless with a shaved head in the desert. Yes I agree, totally hot. Robert plays Rey a naïve and injured member of a gang of dangerous criminals who is injured and left behind but picked up by co-star Eric played by Guy Pearce. Set to be released summer this year we think it is going to be a complete success and another amazing film Robert can add to his collection.
So what do you think? What films are you adding to your calendar this year and fleeing to the cinema for the releases?