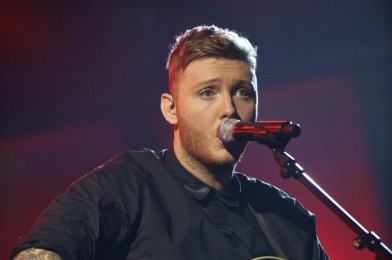 The X Factor's most recent winner, James Arthur, has officially been announced as a main stage guest performer at this year's Sundown Festival.
James Arthur soared to popularity as a contestant on the 2012 series of the X Factor for his notable blend of pop, rap and freestyle performances, and eventually went on to win the series. The subsequent release of his debut single, Impossible, saw him go straight to #1 in the UK Singles Chart and the single has since become the best-selling X Factor UK winners single and has also been nominated for Best British Single at this year's Brit Awards.
James joins the previously confirmed line-up of main stage weekend headliners Jessie J and Example, with Rita Ora, JLS and DJ Fresh also performing the festival, with Rinse and Hospitality hosting Stage 2.
Sundown Festival spokesperson, Dion Clements comments: "James bridges a gap between what is arguably the pop oriented sound of traditional X Factor winners and an edgier urban sound. He will fit right in at Sundown, where the audience appreciates a wider variety of current music and we're very pleased he's coming to perform the main stage with us".
Tickets are on sale now for Sundown Festival, which will take place at the Norfolk Showground on Saturday 31 August & Sunday 1 September. For more information, or to book tickets for the event, visit www.nationalboxoffice.co.uk, or call 0871 224 1112 / 1113.
More details on the whole festival, including additional artist announcements, will be released in due course.