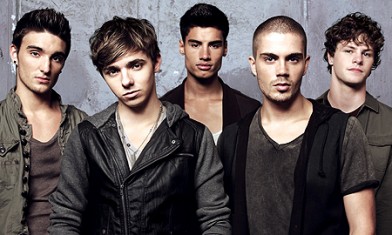 The Wanted have pipped One Direction to the Best Group gong at the first ever Virgin Media Awards… by less than 100 votes.
The boyband beat the 'Kiss You' stars pipped the vote by just 0.08 per cent to pick up the award.
Other winners include Justin Bieber, who landed the Best Solo Artist and Best Album awards, with the latter going to his 2012 record 'Believe'.
Katy Perry's 'Wide Awake' nabbed the Best Music Video gong, whilst Scottish songstress Nina Nesbitt won the Next Big Thing accolade.
'Dynamo: Magician Impossible' was named TV Show of the Year beating iconic series 'Sherlock' and 'Doctor Who' to the top prize.
BBC One was awarded Channel of the Year for the second year running with ITV2 shortly behind with 13 per cent of the votes, while US channel FX (FOX) gained 12 per cent of votes in third.