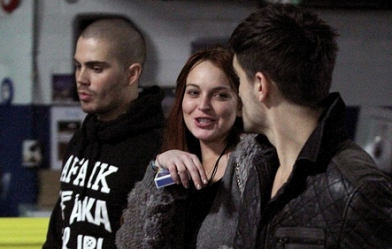 The Wanted heartthrob Max George has revealed that he and Lindsay Lohan did in fact share a "little snog".
Lindsay spent a lot of time with The Wanted last year but it would seem it was nothing more than a brief encounter, with the 24-year-old singer claiming he has no idea where Lindsay is now.
Asked by E! News whether they kissed, he said: "Yes, we did – a little one.
"She's a friend of all of ours and she is a lovely girl. We wish her all the best, wherever she is."
Meanwhile, the boyband -are moving their interessts to another Hollywood star, after revealing their hope of collaborating with Taylor Swift.
Max said: "I think she's really good."
Jay added: "That would be really cool. Someone mentioned that and we thought: 'Wow, that's a really good idea'. So we could get on that."