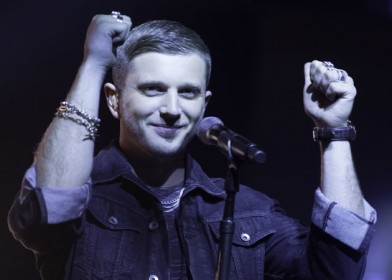 Plan B and Jessie J have announced they are set to headline the Sound Island Festival, Quex Park, near Margate, on Saturday 27 & Sunday 28 July respectively.
Additional special guest performers will include Rita Ora and James Arthur on the Saturday, with Lawson and Union J just two of the acts set to appear on the Sunday.
The rapper, singer-songwriter, movie star, screenwriter, director and all round unstoppable force that is Plan B has become a phenomenal success in the years since the launch of his critically acclaimed 2006 debut album, Who Needs Actions When You Got Words, with his second album, the more soul-sounding The Defamation of Strickland Banks going straight to the #1 spot in the UK Album Charts upon release in 2010.
His third album, Ill Manors, was released last year as a soundtrack album for the Drew-directed film of the same name, also debuted at #1 in the UK Album Charts.
Sunday's headliner is none other than one of the biggest female singers in the UK today… the sensational Jessie J is coming to Sound Island Festival 2013! The Do it Like a Dude, Who's Laughing Now and Nobody's Perfect singer – whose Price Tag and Domino videos have racked up well in excess of 250million views between them on video sharing sites YouTube and Vevo – has become a big success on both sides of the Atlantic since her debut release in 2010.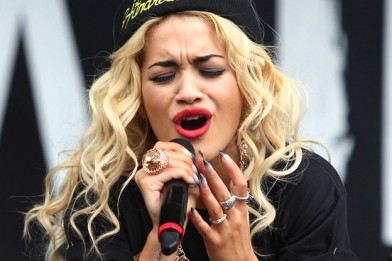 Rita Ora rocketed to fame in 2012 with more #1 singles in the UK Singles Chart than any other artist last year, with singles Hot Right Now, How We Do (Party) and R.I.P from her debut album Ora all hitting the top spot.
The X Factor 2012 winner, James Arthur, made his chart debut shortly after winning the series, with #1 hit Impossible going on to sell more than one million copies for charity and becoming the fastest-selling X Factor winner's single to date
Lawson, comprising band members Andy Brown, Joel Peat, Ryan Fletcher and Adam Pitts, rose to prominence supporting The Wanted on two of their UK tours in 2011 and have since gone on to score three of their own Top Ten UK Singles Chart hits with songs When She Was Mine, Taking Over Me and Standing in the Dark, while their debut album Chapman Square reached #4 in the UK Album Charts.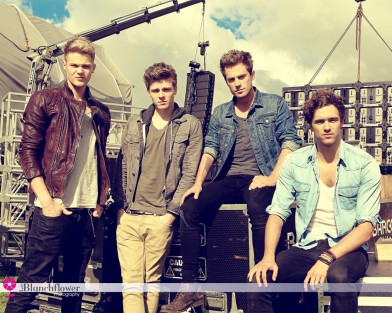 Last year's X-Factor semi-finalist four-piece boy band, Union J, will also appear as guest performers on the Sunday, having just signed a record deal with Sony Music and with an anticipated debut single due out in June.
Commenting on the announcement, concert spokesperson Dion Clements said "Plan B and Jessie are both in such demand we're thrilled they're coming to headline the Sound Island Festival this year, it's a great coup for fans of the artistes and Sound Island audiences in general. With guest appearances by Rita Ora, James Arthur, Lawson, Union J, and of course with more details of additional performers to be announced, Sound Island Festival 2013 is set to be the biggest and best yet!".
The Sound Island Festival will take place on Saturday 27 & Sunday 28, July 2013 at Quex Park, Birchington-On-Sea. For more information, or to book tickets for the event, visit www.gigantic.com, or call 0871 224 1112. Tickets can also be booked by personally visiting the Margate Winter Gardens.
Tickets are now at £35 each per day or, for the first time, £64 each for a weekend ticket. Booking fees may apply.
More details will be announced in due course.
Current line-up confirmed as:
Saturday, 27 July – Plan B, Rita Ora, James Arthur
Sunday, 28 July – Jessie J, Lawson, Union J