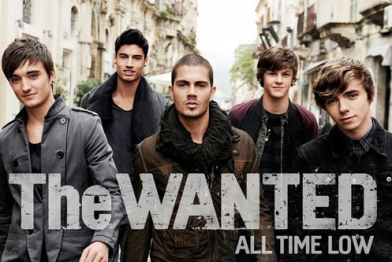 As if news that The Wanted are appearing in their own TV show for E! wasn't enough, the boy's have now confirmed they will be releasing 'All Time Low' as their next US single, bringing out a new album and going on tour.
'All Time Low' was The Wanted's debut single in the UK. They will be shooting a new video and using the track as the soundtrack to their reality TV series.
Speaking to Capital FM, Max George said the track shares a special place in the group's hearts.
"It's a special one for us because obviously it launched our career here and it was our first number one," he said. "So we didn't want to make them miss out on it."
Among the news about their upcoming TV spot, The Wanted also confirmed that they will also be touring the US and UK.
Taking to Twitter, the boys posted: "And for all those asking … YES we will be doing a UK tour and YES we will be doing a US tour!! It's like Christmas!"
'The Wanted Life' will air on E! in June.
Watch 'All Time Low' below:
[youtube_video id="V0LV_bETEzs"]