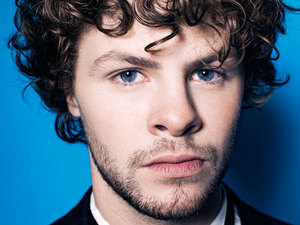 The Wanted's Jay McGuiness has revealed he is planning to send his bandmates Max George, Siva Kaneswaran, Tom Parker and Nathan Sykes fake Valentine's cards from female celebrities.
Speaking to Top of the Pops magazine, he said: "I might send fake celebrity cards to the boys this year, just to see them embarrass themselves by being like, 'I got one from Miley Cyrus!' Then she'll be like, 'I didn't send it, you're lying!' I'm totally going to go for that one. Playing pranks never gets old!"
The singer talks about being dumped by a girlfriend without telling him.
He said: "I remember when a girl from school dumped me and told everyone apart from me. I arrived and they were like, 'OMG, he doesn't know!' Gutted! I've never dumped someone in a bad way."