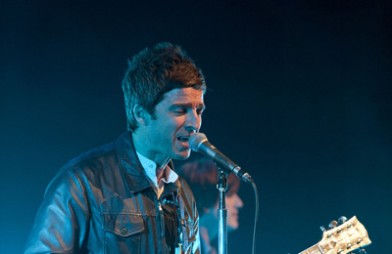 Noel Gallagher has revealed he has tinnitus having recently been diagnosed with inner-ear condition after years of playing guitar at loud volumes on stage.
The former Oasis guitarist recently had a brain scan after ringing in the ears in the absence of external sound – a common sign of the ear condition.
In an interview with TalkSport, Noel said: "I went for a brain scan. They did find it… I've got a bizarre ringing in my ears. I think it's just through playing guitar for the last 20 years, so I had to sit in a tube in the hospital.
"The funny thing is they give you these headphones and I chose classical music. It came on and it was the exact music I play to my little kid when he goes to bed. I was in there for 25 minutes. It was horrible."
The 45-year-old High Flying Birds frontman admitted he isn't worried about the results of his scan and has no regrets about his career.
He said: "It's an accumulation of many things but I've had a bloody great time doing it all and if I do eventually die of brain disease, it will have been worth it."
Noel isn't the only famous musician to have tinnitus. Both Chris Martin of Coldplay and The Who's Pete Townshend are sufferers.