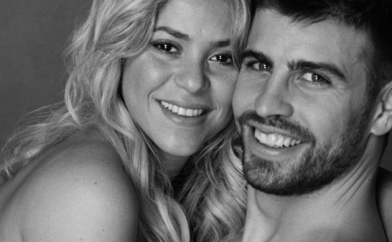 Shakira and footballer husband Gerard Pique welcomed their first son, Milan into the world last night.
Shortly before being admitted to the Teknon clinic in Barcelona, she tweeted: "I'd like to ask you all to accompany me in your prayers on this very important day of my life. Shak"
The Hips Don't Lie singer then wrote on her website: "We are happy to announce the birth of Milan Pique Mebarak, son of Shakira Mebarak and Gerard Pique, born January 22nd at 9:36pm, in Barcelona, Spain.
"The name Milan (pronounced MEE-lahn), means dear, loving and gracious in Slavic; in Ancient Roman, eager and laborious; and in Sanskrit, unification.
"Just like his father, baby Milan became a member of FC Barcelona at birth. The hospital confirmed that the couple's first child weighed approximately 6lbs. 6 ounces, and that both mother and child are in excellent health."
Congratulations Shak!