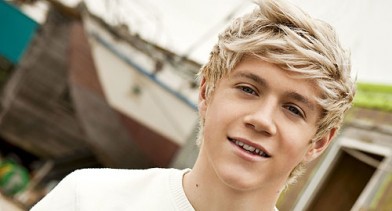 Niall Horan has taken to Twitter to refute a report that he had been in a car crash.
According to the Sun Newspaper, The One Direction star Niall Horan was left shaken after the car he was travelling in skidded on ice and tilted on two wheels before straddling a crash barrier.
Horan reportedly emerged shaken but unhurt from the passenger seat of the vehicle.
A witness even told The Sun newspaper, "They all waved as they went past, then the crash happened so suddenly. It must have been terrifying – the car's wheels lifted off the road. We saw Niall climbing out. He looked shaken up but didn't seem hurt. He got into a people carrier and they drove off again."
Regarding  the article accompanied by a picture of a black Range Rover mounted on the kerb of a dual carriageway, Horan tweeted:  "I was not in a crash and that is not my car".