Canadian Pop star Justin Bieber has flashed his bare bottom in a photo posted on Instagram on Saturday… But removes it after it goes viral.
The star pulled mooned at the camera for the snap, which he shared with millions of fans on his official Instagram account. The picture was liked 86,000 times before Bieber deleted it shortly after it was published.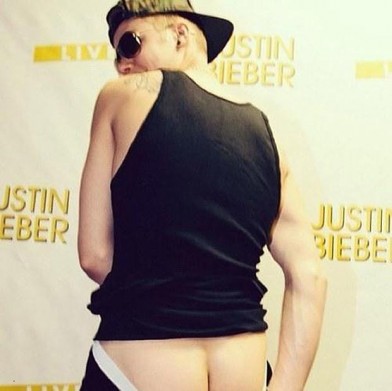 Bieber's manager Scooter Braun took to Twitter to address the photo, jokingly referring to Bieber as a "crack dealer" and writing, "As a prankster you have to respect another good prank. Only makes sense."
Justin replied, "haha".
Scooter later posted this picture with the following caption: "Did that Beaver just #moon me?? At least the Bear thought it was funny"