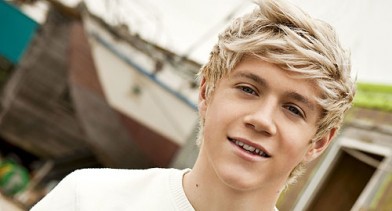 One Direction heartthrob Niall Horan has spent £1.5 million on a luxury house in Los Angeles next door to the Kardashians in the exclusive neighbourhood that includes the Osbourne's and Jennifer Lopez as residents.
A source said: "The guarded community where Niall lives when he's in LA is a good investment – and it's packed with celebrity neighbours.
"As well as the Kardashians, other residents include Ozzy and Sharon Osbourne and Jennifer Lopez.
"Niall wanted a permanent place in the States because One Direction will be spending a lot more time there this year and he didn't want to stay in a string of hotels."
"He's made friends already with his Kardashian neighbours and the younger Kardashian sisters love him and his Irish accent.
Kendall and Kylie Jenner – the daughters of Kris and Bruce Jenner – and the teenage sisters are keen for him to appear on their family reality TV show 'Keeping Up With the Kardashians'.
The source added to The Sun on Sunday newspaper: "They're already talking about getting him on the family's reality shows and they think he's sure to say yes because he would find it funny.