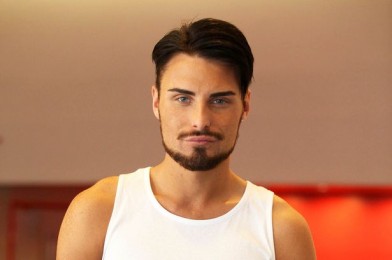 2 Shoes singer Lucy Texeira says Celebrity Big Brother housemate Rylan Clark had asked her to have a baby for him! – but she turned him down.
Lucy, 23, says her friend Rylan wants nothing more than to settle down with a boyfriend and children.
she told new! Magazine: "Yeah, he definitely wants kids. He's asked me to be the baby's mum, but I said no. It's not for me"
When quizzed on whether Rylan, 24 would be looking for a surrogate again in the future, she said: "Oh, yeah, I think when the time is right, he would consider looking into it."
When asked wheteher Rylan may consider adoption, Lucy said: "I'm not sure. We haven't really spoken about it in depth, but all I know is that he really does want kids in the future."
Rylan has not had a partner for three years and he is on the hunt for someone to share his life with.
Lucy added: "He's always looking for love! He really wants a boyfriend and kids."