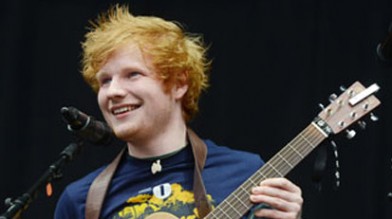 Ed Sheeran is in no hurry to finish his next album and will not be releasing it until 2014 at the earliest.
The Suffolk singer/songwriter admitted that he is too busy touring to think about the follow-up to 2011's +.
Speaking to the Sun, he said: "I'm on tour until September and this tour is so long I'll need a break afterwards.
"I've written 26 songs for the new album but it won't be released until early 2014 at the earliest."
Sheeran is still enjoying huge success with his debut LP +.