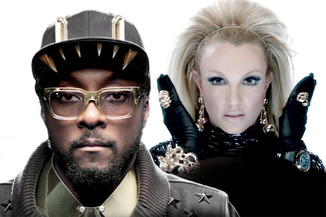 Britney Spears has climbed to the top of the Official UK Singles Chart – with the help of Will.i.am. The collaboration Scream And Shout gives the singer her first Number 1 single since 2004.
Written by Will.I.Am, Scream And Shout sees the US pair collaborate on this slice of club-friendly electro pop that entered the chart at Number 2 upon its release five weeks ago.
Having not dropped out of the Top 3 since, the track now topples James Arthur's Impossible hitting the top spot with sales of more than 400,000 since release.
'I'm ecstatic that Scream & Shout has been so well received in the UK. Will.I.Am is one of my favorite people to collaborate with and I'm just so happy that people really love the song,' Britney told OfficialCharts.com.
Meanwhile, Will.i.am added: 'I am proud and honoured to still have huge success at this stage of my career…I'm so happy I wanna scream and shout.'
Errrr, bit obvious Will!