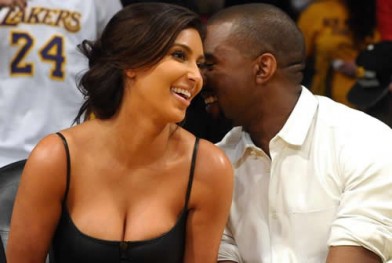 Kanye West was pulled over by police for speeding down Sunset Boulevard in Los Angeles this morning, he was let go with a caution.
The rapper, whose girlfriend Kim Kardashian is pregnant with their first child, was stopped by police earlier today after speeding down Sunset Boulevard having left the Chateau Marmont hotel.
TMZ reports that Kanye, 35, was also questioned about the tinted windows on his car, however the rapper was let off with a caution before the police sent him on his way.
Since announcing his and Kim's good news on stage in Atlantic City on Sunday evening, Kanye has reportedly agreed to continue filming for his girlfriend's reality TV show Keeping Up With The Kardashians and spin off show Kourtney And Kim Take Miami to show her how much he cares for her.
A source revealed: 'Kanye will do anything for Kim. He didn't want to be on at all – or one episode. But he gave in for Kim.'