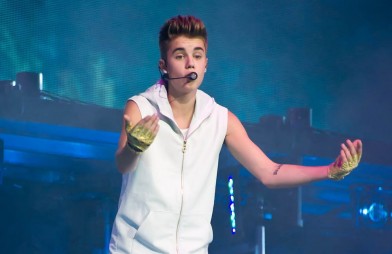 Justin Bieber has called the death of the paparazzi, who was chasing his white Ferrari in Los Angeles, a tragic accident and said he hoped steps would be taken to safeguard the lives of celebrities, police and photographers.
TMZ.com said the photographer was following the Ferrari on Tuesday evening after seeing it pulling out of a Beverly Hills hotel on Tuesday evening, believing Bieber was inside the car.
He was struck by another driver after he crossed a busy highway to snap pictures of the car.
Justin Bieber was not in the car and was reportedly being driven by a friend.
"While I was not present nor directly involved with this tragic accident, my thoughts and prayers are with the family of the victim," the "Boyfriend" singer said in a statement.
Bieber, who is followed day and night by photographers, said he hoped the incident "will finally inspire meaningful legislation and whatever other necessary steps to protect the lives and safety of celebrities, police officers, innocent public bystanders, and the photographers themselves."