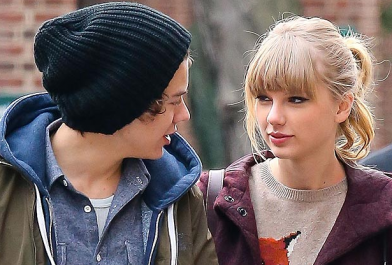 Haylor has just got one step more serious with Taylor Swift introducing Harry Styles to her mother Andrea… the next morning!
The couple spend the night at Taylor's Hollywood home on Tuesday night (18.12.12) with the American singers mother joining them for breakfast the next morning. An indication the couple's relationship is getting serious?
A source said: "They are getting on extremely well. After Harry spent the night at Taylor's house in the Hills, her mum made a surprise visit and joined them for breakfast." speaking to the Mirror newspaper.
Earlier this week, Harry and Taylor visited the Shamrock Tattoo Parlour in Los Angeles where the 18-year-old heartthrob got an inking of an impressive boat very similar to the one Taylor's love interest has in her video for 'I Knew You Were Trouble'.