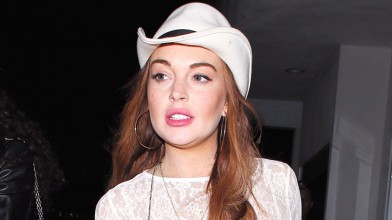 Lindsay Lohan is allegedly looking to make extra cash as a celebrity guest for weddings and Bat Mitzvahs.
A talent agency claiming to represent the fallen star has sent out an email claiming Lindsay, 26, can be hired to attend special occasions.
Page Six publications received an email from 123Talent with the subject line reading "Book One of Hollywood's Biggest Movie Stars Lindsay Lohan Now!"
The attached flyer read, "Not only is Lindsay an Actress but she is also a Fashion Designer, Model and Recording Artist."
Lindsay – who posed naked for Playboy this year – currently faces losing designer clothes, family heirlooms and "potentially embarrassing" articles stored in her private locker after falling behind on payments.