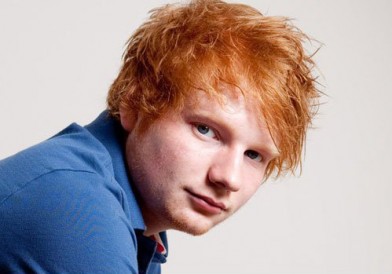 Ed Sheeran has revealed that he has no plans to work with other artists on his upcoming second album.
The 'Lego House' singer is currently writing tracks for his follow-up to his 2011 +. Ed confirmed that he has "done around 26 songs" so far.
He told MTV News: "I'm not really too up for collaborations.
"My theory is Bob Dylan never collaborated on his first few records so I think I'll get to a point where for me collaborating on my own record will make sense."
Despite not recording new collaboration on his new album, Ed said he was happy to work with other artists on their CDs.
He recently worked with Taylor Swift on her 'Red' album track 'Everything Has Changed' and also wrote 'Little Things' for One Direction.
He said: "But for now I need to kind of make my own groove myself and collaborating with someone like Taylor on her record has opened up so many doors, but I think for me on my own record I need to keep it me for a while."
Sheeran's The A Team has been nominated for a Grammy Award for Song of The Year.