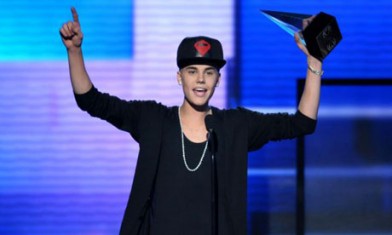 A convicted killer locked up in a New Mexico jail allegedly plotted to have Justin Bieber murdered and castrated but took the decision to cancel his plans according to a local news report coming out of New Mexico.

KRQE News has reported that, convicted murderer Dana Martin recruited a fellow inmate at Las Cruces prison named Mark Staake to carry out the murder once Staake was released.
Staake and his nephew Tanner Ruane – whom was also recruited to help, reportedly planned to kill the Canadian singer last month where Bieber was performing at Maddison Square Gardens in New York.
It's unclear when the plot was originally hatched. Dana Martin is currently serving two life sentences for raping and killing a 15-year-old girl in Vermont in 2000.
According to KRQE, Martin is obsessed with Bieber and even has a tattoo of Bieber on his leg.