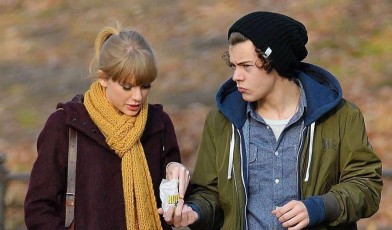 Olly Murs has confirmed his mate Harry is going out with Taylor Swift in a special Grammy edition of 'snog, marry, avoid' for CBS.
The Essex boy was given the choice between GRAMMY nominees Taylor Swift, Florence Welch and P!nk, he put Taylor Swift into the avoid category straight away. Saying, "I would avoid Taylor Swift, because she's dating one of my friends. She's going out with Harry Styles."
"So, Harry…I couldn't obviously go near Taylor 'cos that's his mrs."
So Olly is living up top his title as Troublemaker!
[youtube_video id="scDuTd_Np1Q"]