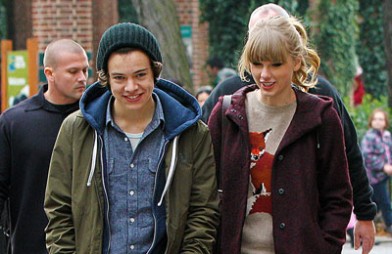 Taylor Swift flew Harry Styles to London on her private jet but allegedly didn't invite his bandmates.
The 'We Are Never Ever Getting Back Together' star reportedly whisked her new beau away on a romantic transatlantic flight from New York on her luxury plane in time for the Jingle Bell Ball at London's O2 arena last night (08.12.12) while the rest of One Direction were forced to take a commercial flight.
The 22-year-old country singer watched the group perform at the star-studded concert from the VIP area, according to the MailOnline and she is also rumoured to have joined Harry, 19, backstage at 'The X Factor' final tonight (09.12.12), where the band performed their song 'Kiss You'.
While Harry relaxed on the luxury private flight, his bandmate Liam Payne was injured in Heathrow airport yesterday (08.12.12) when he and bandmates Niall Horan, Louis Tomlinson and Zayn Malik were mobbed by young girls upon landing.
The 19-year-old star was upset after being given a painful Chinese burn by one of their overly enthusiastic fans.
The 'Little Things' singer quickly vented his frustration about the chaotic experience on Twitter, saying: "I don't know why people are blaming us for this it's so sad :( when everyone's rushing and make it unsafe we get thrown back in our cars.
"That was actually horrible I literally wanted to cry and all those people shouting s*** at us and we even tried to stop so s***."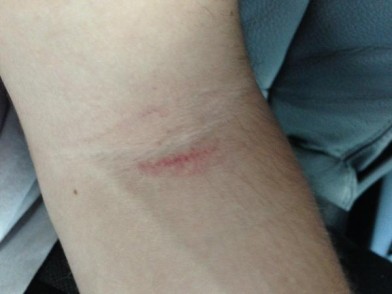 According to previous reports, the boy band's security team struggled to cope with the huge number of fans that had gathered in the airport car park in an attempt to meet their idols.